15 janvier 2010
5
15
/

01
/

janvier
/

2010
15:13
Réédition de Jive Talkin' en CD édition limitée comprenant plusieurs
versions remixées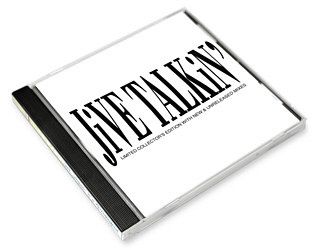 Track list

* 7" Version (4:36)
* Jellybean 12" Dance Mix (6:45)*
* Jellybean Dub (5:37)*
* Jellybean 7" & Album (4:01)*
* Jellybean TV Track (4:05)*
* Spreadlove 4-to-the-Floor (5:13)**
* Spreadlove 2-Step (6:42)**
* Original Demo Tape (3:53)
* Fever Pitch Mix Acapella (4:30)
Released in 1987 in the United Kingdom; Jive Talkin' quickly reached number one worldwide, selling over a million copies.
The hit song written by the Bee Gee's was originally recorded as a
demo by Andros Georgiou and a studio band made-up of Nick
Hayward from Haircut 100 (guitar), Mick Talbot from Style
Councl (keyborads), and members from George Michael's band.

Once the demo was completed; Andros played a copy for George Michael (his cousin), who instantly loved the track. George quickly took the master tapes to Denmark's PUK Studios (where he had recorded the 8x platinum album Faith), and spent three days recording his vocals on lead and backing tracks. Andros' vocals still appear in the background mix.

Due to contractual issues, George was never credited on the original release, and the song was marketed under the moniker of Boogie Box High. Fans quickly recognized George's stellar voice, making it an instant hit. Even the Bee Gee's have commented on how much more they like the Boogie Box High version to their original.

While originally available only on 7" & 12" vinyl, we have received countless requests over the years to re-issue Jive Talkin' in CD format. Recently we rediscovered several unreleased mixes by famed producer Jellybean Benitez, as well as the original demo tape that had been played for George!

Deciding to finally release a limited edition disc, DJ and remix artist Spreadlove was commissioned to create two new club mixes. These amazing tracks breathe new life into Jive Talkin' and introduce a new generation to the Bee Gees, George Michael, and Boogie Box High!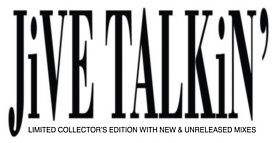 Boogie Box High